text.skipToContent
text.skipToNavigation

Swagelok® Tube Benders
Swagelok's easy-to-use tube benders provide high-quality bends on fractional and metric tubing, reducing installation time and effort.
Request More Information
Having accurate, quality tube bends is key in realizing a functional system design. Along with ease-of-use, these tube benders provide a reduction in the potential for wrinkling or other damage to the tubing during bending. And since those systems are assembled in a range of locations, Swagelok offers a variety of tube benders:
Electric benders with electronic control for automated bending of tubing with outside diameters ranging from 1 to 2 in. and 25 to 50 mm.
Bench top benders designed with a rugged, lightweight aluminum construction, for bending of tubing with outside diameters ranging from 1/4 to 1 1/4 in. and 6 to 30 mm.
Hand tube benders that are highly portable and feature roll dies that reduce bending force and tube ovality, for bending tubing with outside diameters 1/8, 1/4, 5/16, 3/8, and 1/2 in, and 3, 6, 8, 10, and 12 mm.
Tube Bender Catalogs
Locate detailed product information, including materials of construction, pressure and temperature ratings, options, and accessories.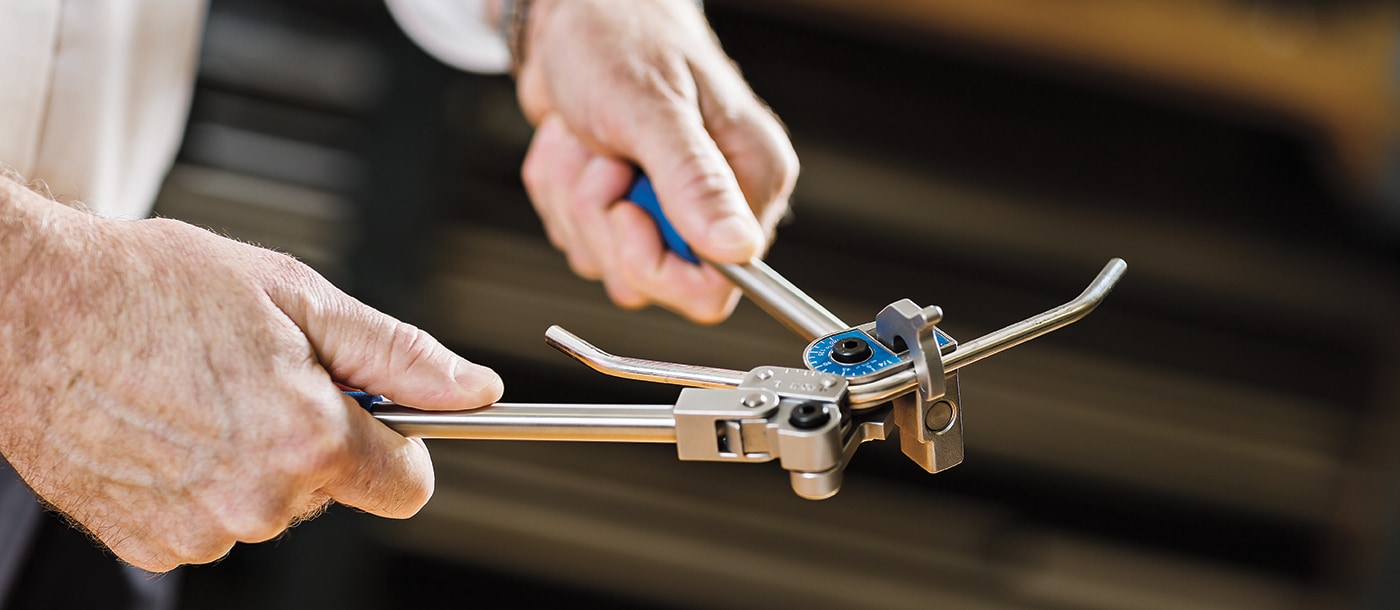 How to Use a Swagelok Hand Tube Bender
Learn how to use a hand tube bender to accurately and efficiently make 90° and 180° bends in tubing. Swagelok® hand tube benders provide consistent, high-quality bends in tubing made from most materials used with Swagelok tube fittings.
See How the Hand Tube Bender Works
Swagelok Resources Curated for You