text.skipToContent
text.skipToNavigation

Swagelok® Process Interface Valves (DBB)
Swagelok process interface valves enable a smooth transition from the process piping system to instrumentation in a single configuration, providing fewer potential leak points, lower installed weight, and a smaller space envelope.
Request More Information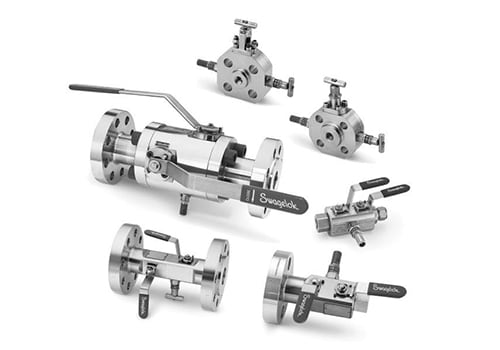 Commonly used in the oil and gas, chemical and refining, and power generation markets, Swagelok process interface valves can be found at process piping installation points, in vents or drains, at chemical injection and sampling points, directly mounted to instruments, providing close coupling of instruments, providing double block and bleed isolation, or in extreme service applications.
Swagelok process valves have up to 75% lower installed weights and smaller footprints compared to assemblies featuring multiple valves and fittings, and they have fewer potential leak points. They also provide reduced installation time, reduced vibration stress, and reduced fugitive emissions (low emissions certification per API 641 and API 624 available), as are designs featuring materials listed in accordance with NACE MR0175/ISO 15156 for sour gas service. Integral Swagelok tube fitting connection options are also available.
The Swagelok family of process interface valves includes:
One-piece forged body valves (VB04 series)
Three-piece bolted body valves (VB03 series)
Process monoflanges (MN0 series)
Reduced fugitive emissions valves (VB05 series)
All-needle valves (VN01 series)
Swagelok process interface valves and process monoflanges can be configured to suit a variety of special applications. In addition to double block and bleed assemblies, single block and bleed, and block combinations are available. Block and bleed globe valve module options are also available.
Specifications
Working Pressures
Class 150 to class 2500, up to working temperatures listed below, in accordance with ASME B16.5: refer to product catalog for specific pressure ratings.
Working Temperatures
–58 to 400°F (–50 to 204°C) for stainless steel and duplex valve assemblies
–50 to 400°F (–46 to 204°C) for carbon steel assemblies
Sizes Available Include
1, 1 1/2, and 2 in. (25, 38, and 50 mm) bore size—VB03 series
3/8, 1/2, and 3/4 in. (9.5, 14, and 20 mm) bore size—VB04 series
Process Interface Valves Catalogs
Locate detailed product information, including materials of construction, pressure and temperature ratings, options, and accessories.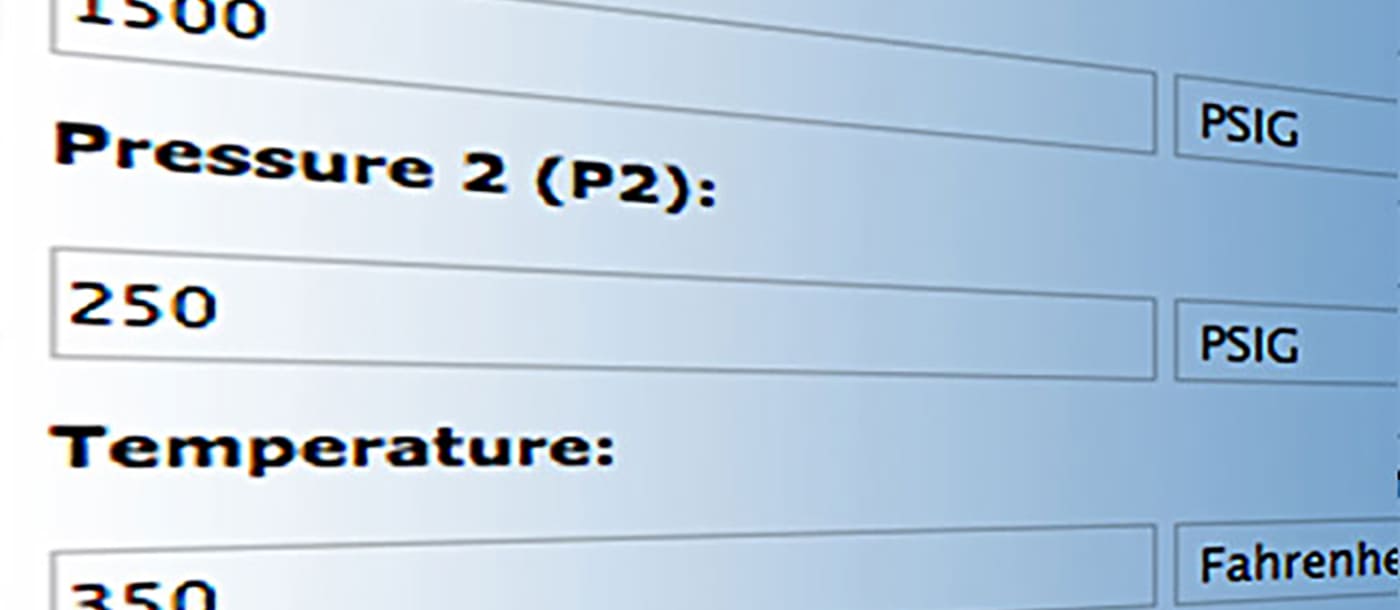 The Right Valve Can Make All the Difference
Use our valve flow coefficient (Cv) calculator to choose a valve sized correctly for your needs.
Use the Tool
Swagelok Resources Curated for You