text.skipToContent
text.skipToNavigation

Swagelok® Needle and Metering Valves
Needle valves provide reliable flow control for a range of applications using a variety of stem designs, flow patterns, materials, and end connections in designs such as integral-bonnet and union-bonnet. Metering valves provide the ability to make fine adjustments to accurately control system flow in low- or high- pressure, and low-, medium-, or high- flow applications.
Needle and Metering Valves Catalogs
Locate detailed product information, including materials of construction, pressure and temperature ratings, options, and accessories.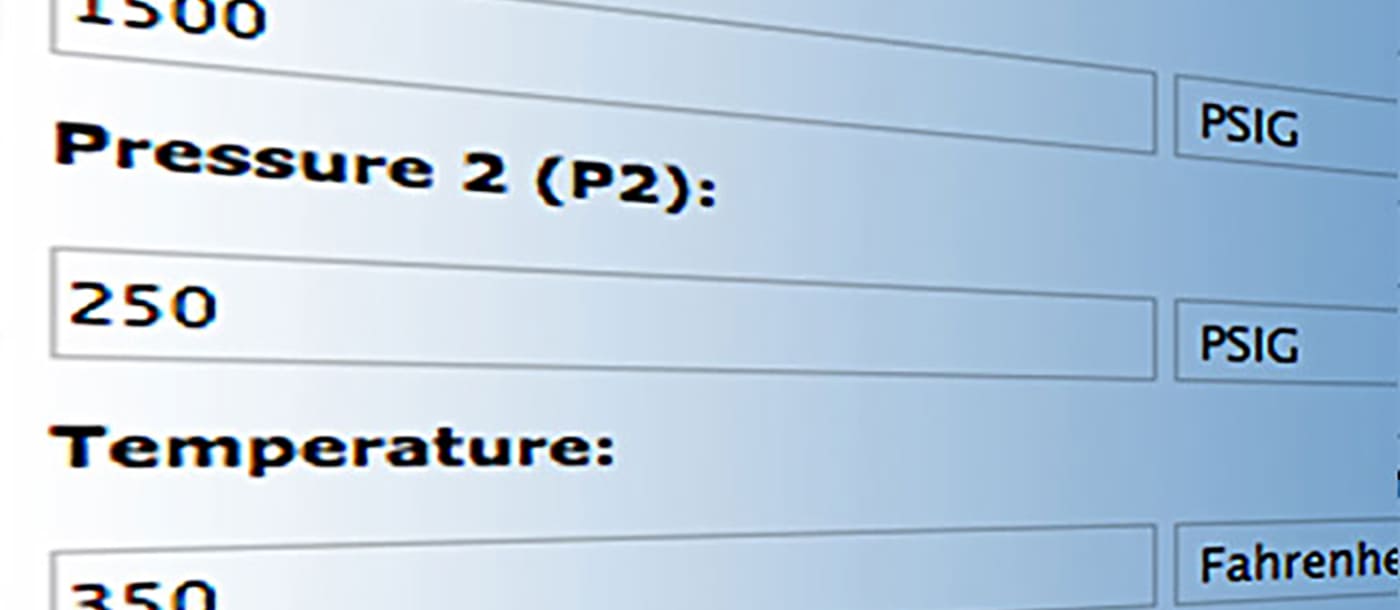 The Right Valve Can Make All the Difference
Use our valve flow coefficient (Cv) calculator to chose a valve sized correctly for your needs.
Use the Tool
Swagelok Resources Curated for You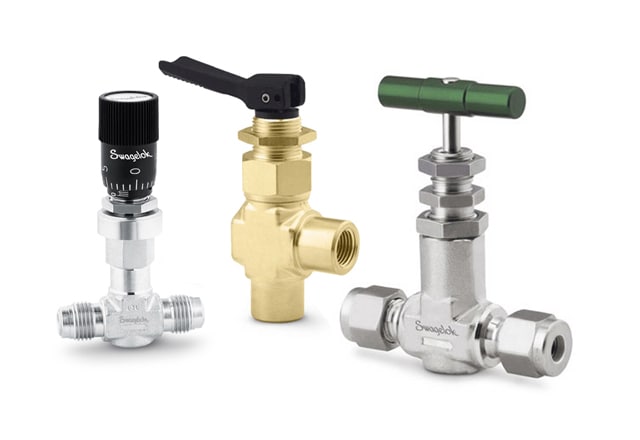 Needle and Metering Valves
Needle Valves
Needle valves provide reliable and consistent flow control, are offered in a variety of stem designs, materials, sizes, and end connections, and have been engineered to withstand corrosive and extreme conditions. General utility service, integral-bonnet, screwed-bonnet, forged-body, toggle, severe-service union-bonnet, instrumentation blowdown, compact gauge, non-rotating stem, and rising plug valves are available with flow coefficients ranging from 0.12 to 2.4 and pressure ratings up to 45000 psig (3100 bar). Flow patterns include straight, angle, and cross, with actuation options including both manual and pneumatic.
Metering Valves
Metering valves deliver accurate flow rate control in analytical, instrumentation, and research applications, are suitable for low- and high-pressure situations, provide fine adjustments for precision applications with flow coefficients from 0.004 to 0.16 for low-, medium-, and high-flow applications. Flow patterns include straight, angle, cross, and double with pressure ratings up to 5000 psig (344 bar). Knurled, round, vernier, slotted, and adjustable-torque handle options allow for repeatable flow adjustments, enhanced control for setting flows, or flow setting adjustment with a screwdriver in your low-pressure applications.