text.skipToContent
text.skipToNavigation

Swagelok® Sample Probe Modules
Swagelok sample probe modules combine sample probes with sample probe valves to improve safety, sample purity, and timeliness. They feature probe interlocks to protect equipment and valve interlocks to improve the safety of operations.
Request More Information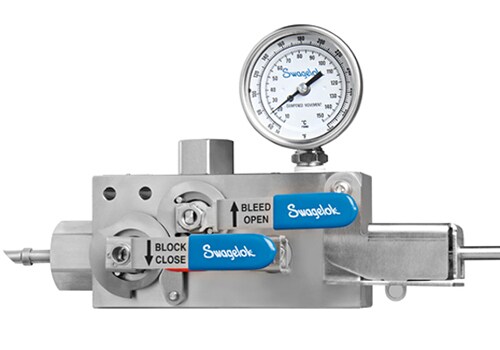 The Swagelok sample probe modules (SPM) are pre-engineered solutions for use in online process analyzers, measuring the concentration of key components in gas and liquid streams to maintain precise process control. The SPM consists of a welded sample probe (SPW) or retractable sample probe (SPR) and a block-and bleed sample probe valve (SPV). Using sample probes in conjunction with sample probe valves can improve safety as well as sample purity and timeliness.
Improve Safety
Removing a process sample for an online analyzer can be difficult to accomplish safely because the process often operates at high pressures and temperatures. Using a block-and-bleed valve at the sample tap allows proper isolation of the process fluid and venting of the analytical system pressure through the bleed valve.
Improve Sample Purity
To ensure proper analytical control, it is critical to extract a sample that is truly representative of the process media and that is free of any particles that will damage the analyzer. Extracting a sample by connecting a nozzle to a process line allows old process material and heavy particulate to enter the sample line and flow to the analyzer. Alternatively, installing a probe into the center of the process line helps ensure a representative sample is extracted; the probe also helps filter the process particulate.
Improve Timeliness
To control a process effectively, an online analyzer must receive a sample quickly to enable timely process adjustments. Occasionally, a lengthy sample extraction process can render the sample useless before it even reaches the analyzer. One way to minimize time delay to the analyzer is to reduce the analytical system volume. Using a probe to extract a sample can greatly reduce system volume, as compared to collecting a sample with a nozzle.
Sample Probe Modules Catalogs
Locate detailed product information, including materials of construction, pressure and temperature ratings, options, and accessories.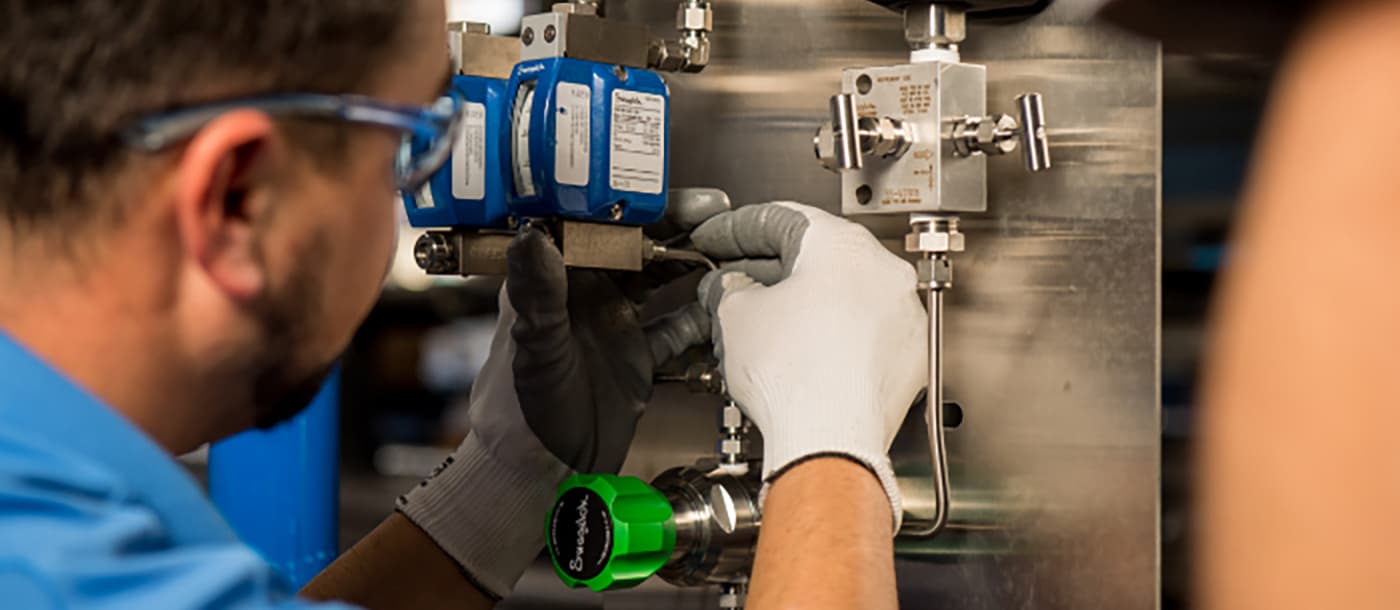 Custom Fabrication for All Industries
Learn how Swagelok-trained specialists can save you time and improve your fluid system performance by designing and assembling systems for you.
Find the Support You Need
Swagelok Resources Curated for You