text.skipToContent
text.skipToNavigation

Swagelok® Relief Valves
Proportional relief valves provide overpressure protection with a variety of set pressures available. For applications needing to drain signal line pressure to atmosphere, bleed and purge valves will manually bleed, vent, or drain that pressure.
Relief Valves Catalogs
Locate detailed product information, including materials of construction, pressure and temperature ratings, options, and accessories.
Pressure Regulators, K Series
Swagelok offers pressure-reducing, back-pressure, dome-loaded, and spring-loaded pressure regulators to control pressure and minimize droop in instrumentation systems.
Bleed Valves and Purge Valves
Bleed Valves: Working pressures up to 10 000 psig (689 bar); Temperatures up to 850°F (454°C); 316 stainless steel, carbon steel, alloy 400, or alloy C-276 materials. Purge Valves: Working pressures up to 4000 psig (275 bar); Temperatures up to 600°F (315°C); 316 stainless steel, brass, or carbon steel materials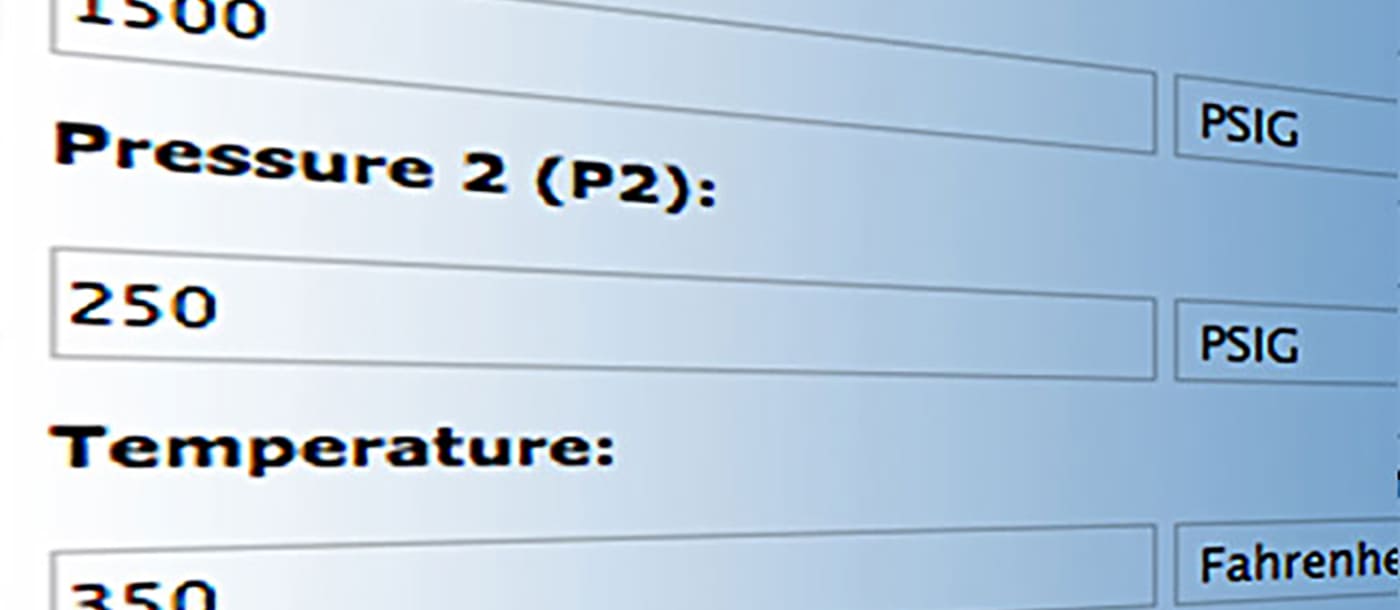 The Right Valve Can Make All the Difference
Use our valve flow coefficient (Cv) calculator to chose a valve sized correctly for your needs.
Use the Tool
Swagelok Resources Curated for You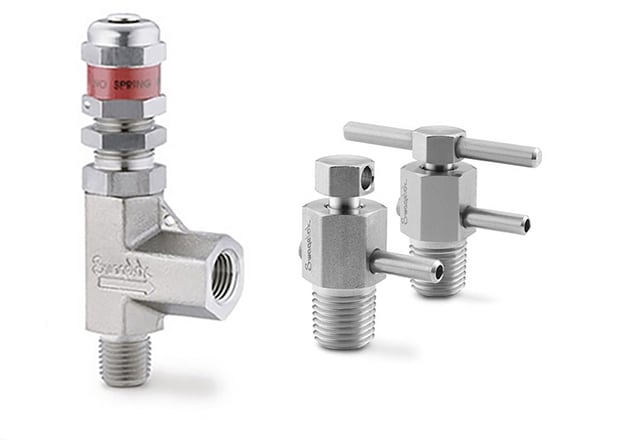 Proportional Relief, Bleed, and Purge Valves
Proportional Relief Valves
R series proportional relief valves provide simple, reliable, overpressure protection for a variety of liquid or gas general-industry applications with set pressures from 10 to 6000 psig (0.7 to 413 bar). They open gradually as the pressure increases and will close when the system pressure falls below the set pressure. The set pressure can be set at the factory or easily adjusted in the field. PRV series proportional safety relief valves are certified to PED 2014/68/EU Category IV, CE-marked in accordance with the Pressure Equipment Directive as a safety valve according to ISO-4126-1, and factory-set, tested, locked, and tagged with the set pressure.
Bleed and Purge Valves
Swagelok bleed valves can be used on instrumentation devices such as multivalve manifolds or gauge valves to vent signal line pressure to atmosphere before removal of an instrument or to assist in calibration of control devices. Male NPT and SAE end connections are available. Purge valves are manual bleed, vent, or drain valves with NPT, SAE, Swagelok tube fitting, or tube adapter end connections. A knurled cap is permanently assembled to the valve body for safety. Both bleed and purge valves are compact for convenient installation.