text.skipToContent
text.skipToNavigation

Swagelok® Back-Pressure Regulators, Dome-Loaded
Maintain control safely with the fixed gas dome design of a back-pressure, dome-loaded regulator.
Request More Information
Back-pressure dome-loaded regulators control inlet or upstream pressure to protect sensitive equipment from costly damage. They enable dynamic pressure control to provide more consistent upstream pressure as flow demands vary. Control is maintained safely with the fixed gas dome by balancing the dome pressure against the force of the inlet pressure.
Back-Pressure, Dome-Loaded Regulators Catalogs
Locate detailed product information, including materials of construction, pressure and temperature ratings, options, and accessories.
Pressure Regulators, RHPS Series
Features: Pressure-reducing models; Back-pressure models; Spring-, dome-, and air-loaded; 1/4 to 4 in. end connections; Working pressures up to 10 150 psig (700 bar); Temperatures from –4 to 176°F (–20 to 80°C)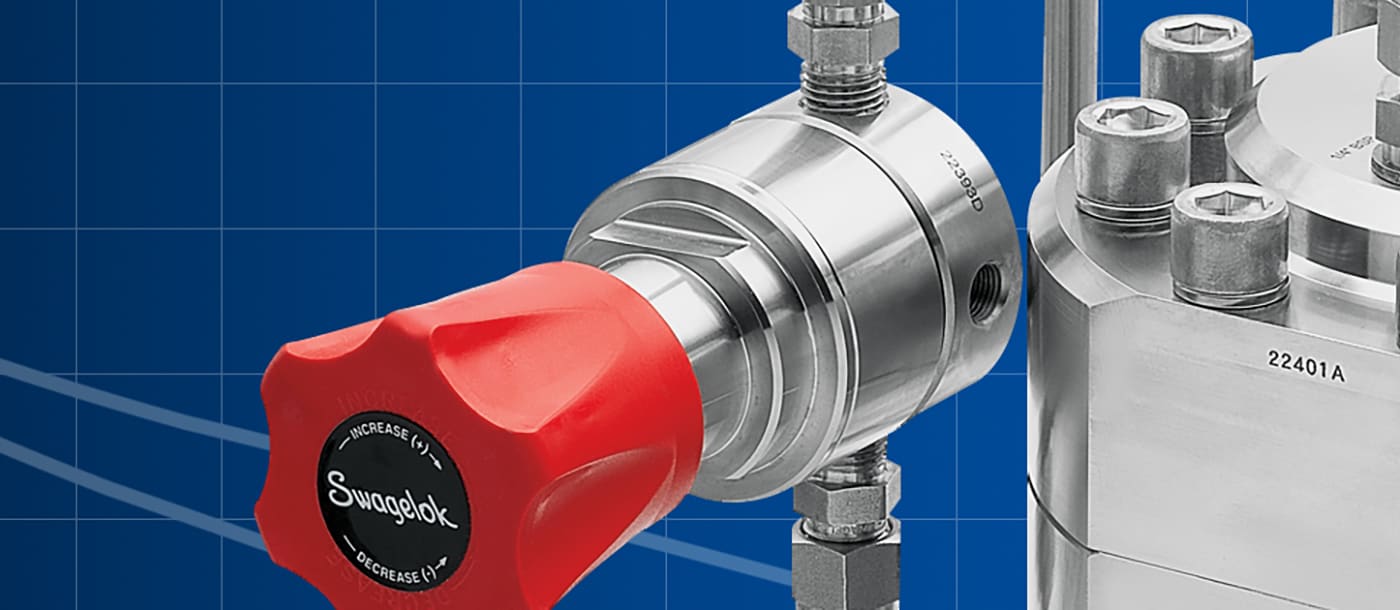 Need Help Selecting the Right Regulators?
Compare the performance of different regulators under varying application conditions with our regulator flow curve generator tool.
Find the Right Regulator
Swagelok Resources Curated for You