text.skipToContent
text.skipToNavigation

Swagelok VCR® Metal Gasket Face Seal Fitting
Swagelok® VCR® metal gasket face seal fittings are the industry standard for vacuum coupling radius fittings. They offer the high purity of a metal-to-metal seal, providing leak-tight service from vacuum to positive pressure.
Swagelok VCR fittings are the authentic VCR brand as the original metal gasket face seal fitting design manufactured from high-purity stainless steels. They are easy to install, reducing maintenance and downtime costs, and feature a small footprint, making them ideal for applications where space is limited. The metal-to-metal seal makes them appropriate for situations where system fluids or temperatures may not be compatible with elastomers, such as semiconductor systems.
Controlled surface finishes, electropolishing, and special cleaning options offered on a variety of VCR face seal glands, metal gaskets, and bodies meet ultra-high purity system requirements. VCR fitting caps, plugs, and lock and tag devices are also available for general system needs.
VCR Metal Gasket Face Seal Fittings Catalogs
Locate detailed product information, including materials of construction, pressure and temperature ratings, options, and accessories.
VCR® Metal Gasket Face Seal Fittings
Swagelok® VCR® fittings are the original metal gasket face seal design for a high-purity, metal-to-metal seal. A range of shapes, sizes, and connections are available.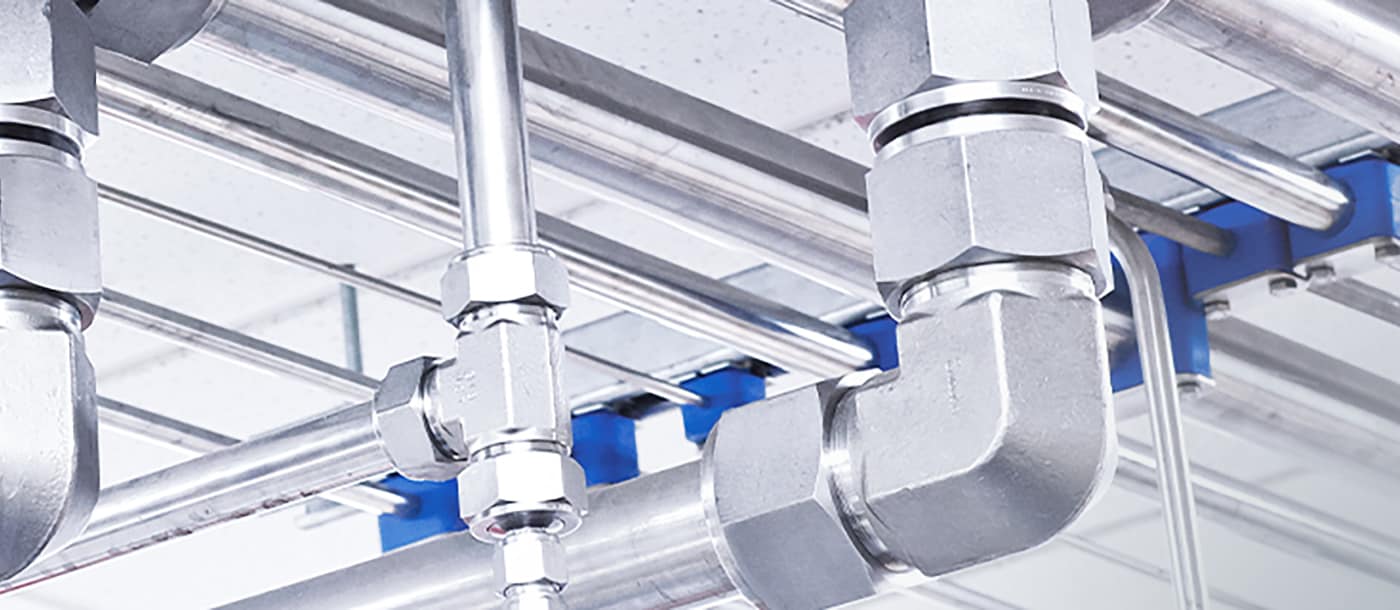 The Swagelok® Tube Fitting Advantage
Swagelok tube fittings are designed to meet your highest expectations for safety and dependability, featuring proven design, precise manufacturing, and superior raw materials.
Discover the Advantage
Swagelok Resources Curated for You