text.skipToContent
text.skipToNavigation
Swagelok® Regulators
Reliable pressure control is essential to the safe operation of your fluid systems. At Swagelok, we have the right combination of regulators to fit practically any situation, and our advisors can help you find a configuration that will maintain pressure and minimize droop over a wide range of pressures and flows.
Regulators Catalogs
Locate detailed product information, including materials of construction, pressure and temperature ratings, options, and accessories.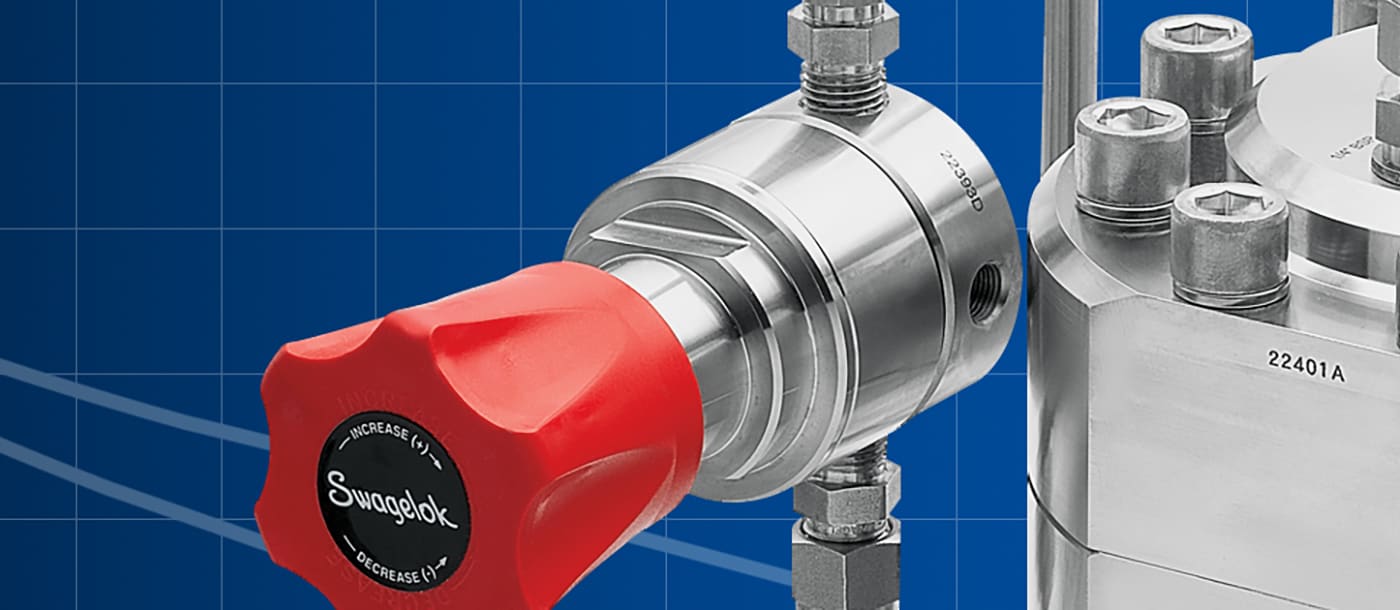 Need Help Selecting the Right Regulators?
Compare the performance of different regulators under varying application conditions with our regulator flow curve generator tool.
Find the Right Regulator
Swagelok Resources Curated for You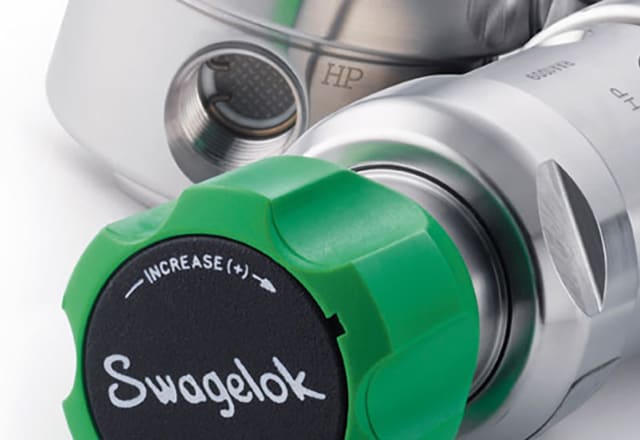 Pressure Regulators
Swagelok offers a variety of different types of regulators for industrial fluid systems, including:
Back-pressure regulators and pressure-reducing regulators
Spring-loaded regulators, dome-loaded regulators, and air-loaded regulators
Vaporizing models
Gas cylinder changeover models
Specialty regulators